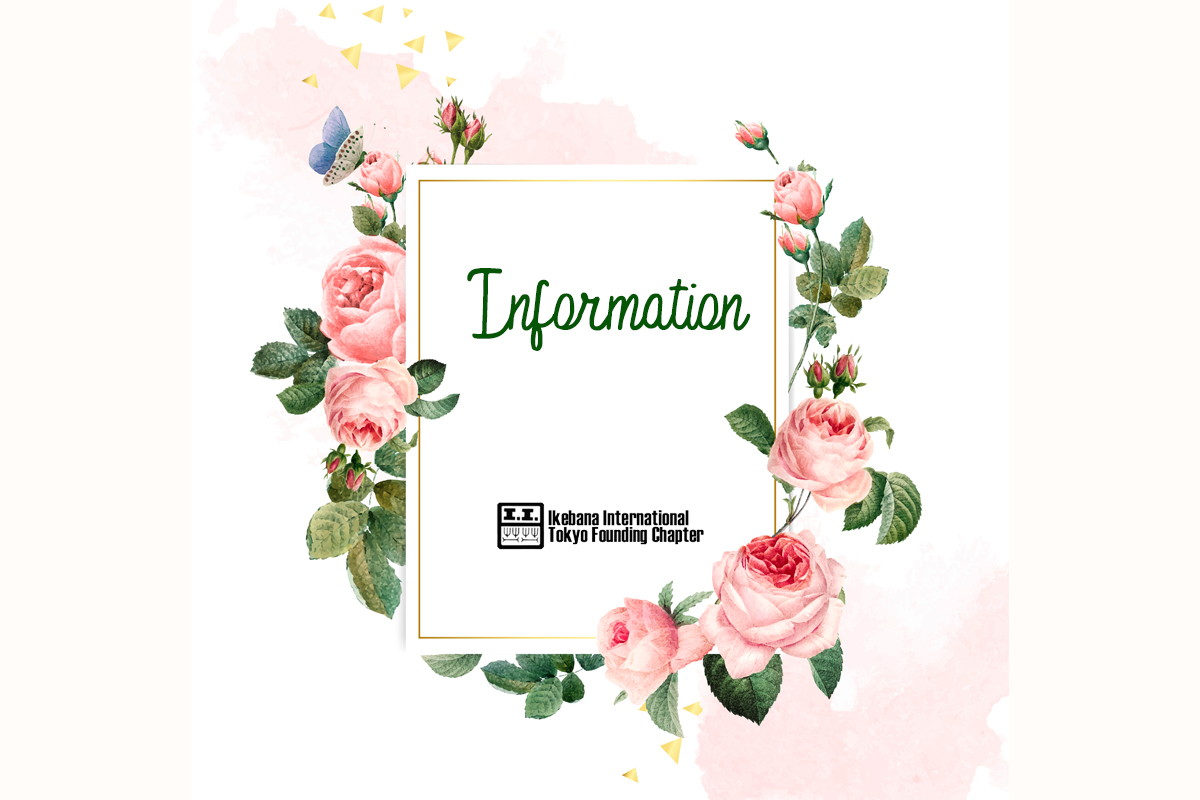 Change of Date, June Gala Event 6月ガラ日程変更のお知らせ
Please be informed that the June program, "Donation ceremony and the Gala Luncheon 2023", "Ikebana Demonstration by Ms. Akane Teshigahara, Iemoto of Sogetsu School" will be held at Hotel New Otani Tokyo on June 14 (Wed.) 11:00-15:00 instead of June 1st.
Members, friends, and non-members of TFC are all welcome to participate in June program. Thank you for your understanding.
6月プログラム義援金贈呈式と昼食会「草月流家元 勅使河原茜先生によるいけばなデモンストレーション」の日程が以下の通りに変更になりますので、お知らせいたします。
変更前 6月1日(水) → 変更後 6月14日(水)11:00〜15:00
会場はホテルニューオータニで変更はございません。
6月のプログラムにはTFC会員以外の皆さまも参加可能です。
何卒ご理解の程よろしくお願い申し上げます。