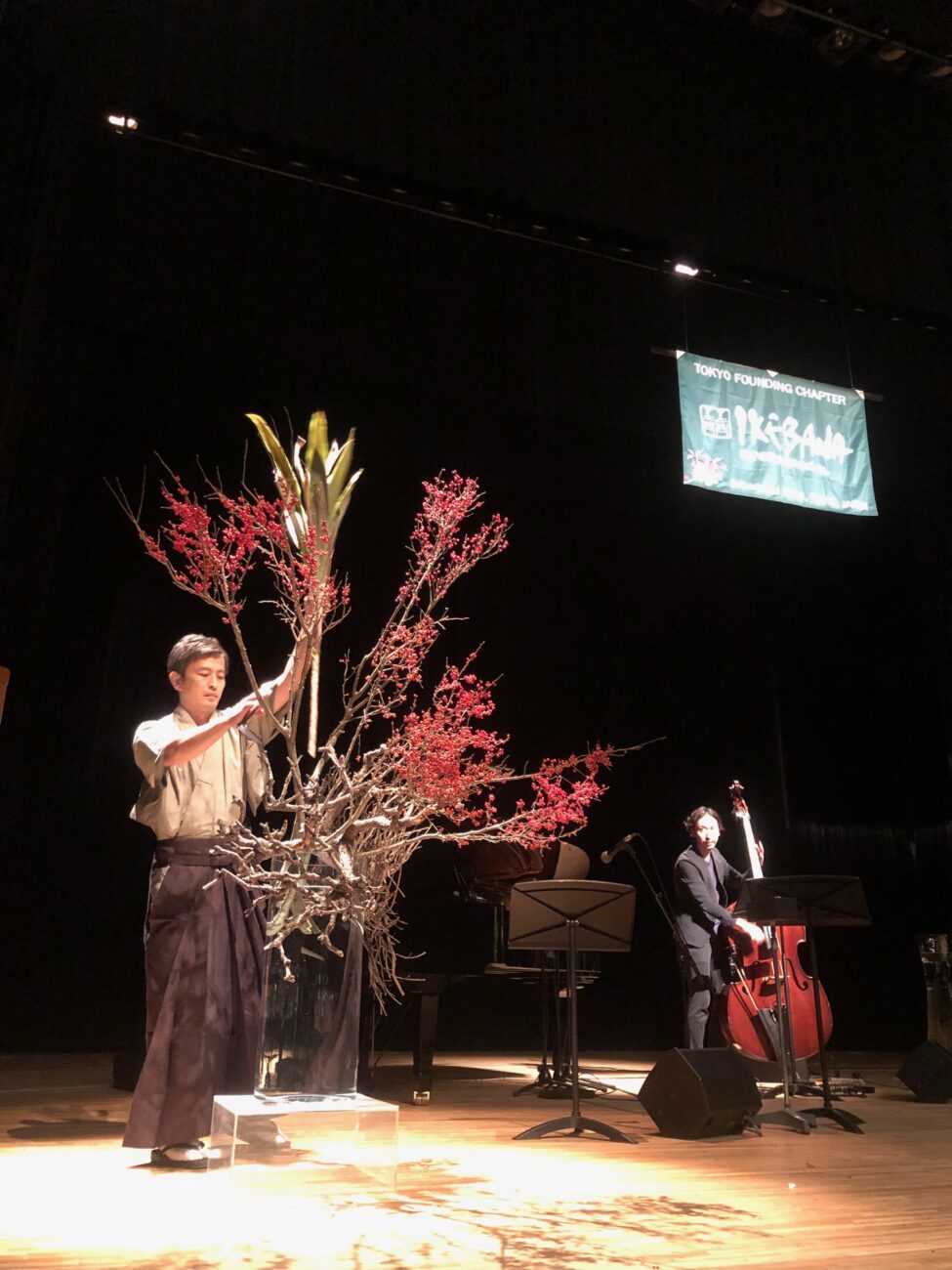 September Monthly Meeting / 9月例会 2022
September Monthly Meeting
On Sunday, September 25th, we held our first regular meeting for this term.
The demonstrations by the Iemoto Designate of SHOFU School of Ikebana, Mr. Oshun Tsukagoshi captivated the audience, and jazz musicians, Mr. Tamashii Goto (piano), Mr. Goro Katano (bass), and Mr. Tetsuro Hayashi (sax), colored the three demonstrations with their improvisation.
After that Mme. Anna Högberg, the spouse of Swedish Ambassador, joined the performance with her beautiful voice.
The collaboration between ikebana demonstration and performance of Jazz music on stage attracted the attendees and received many compliments.
東京支部9月例会 
9月25日(日)、今期初めての例会が開催されました。
いけばな松風 副家元の塚越応駿先生の歯切れの良いいけばなのデモンストレーションは観る人々をくぎ付けにし、後藤魂氏(ピアノ)、片野吾朗氏(ベース)、林哲郎氏(サックス)の各ジャズ奏者がアドリブで3作のデモを彩りました。
その後、プロのボーカリストでいらっしゃいますスウェーデン大使夫人のアンナ・ヘーグベリ様のボーカルが加わり、透き通った美しい歌声が会場に響き渡り、参加者の心に染み入りました。
舞台での生のいけばなのデモと演奏のコラボレーションは会場の皆様の心を惹きつけました。