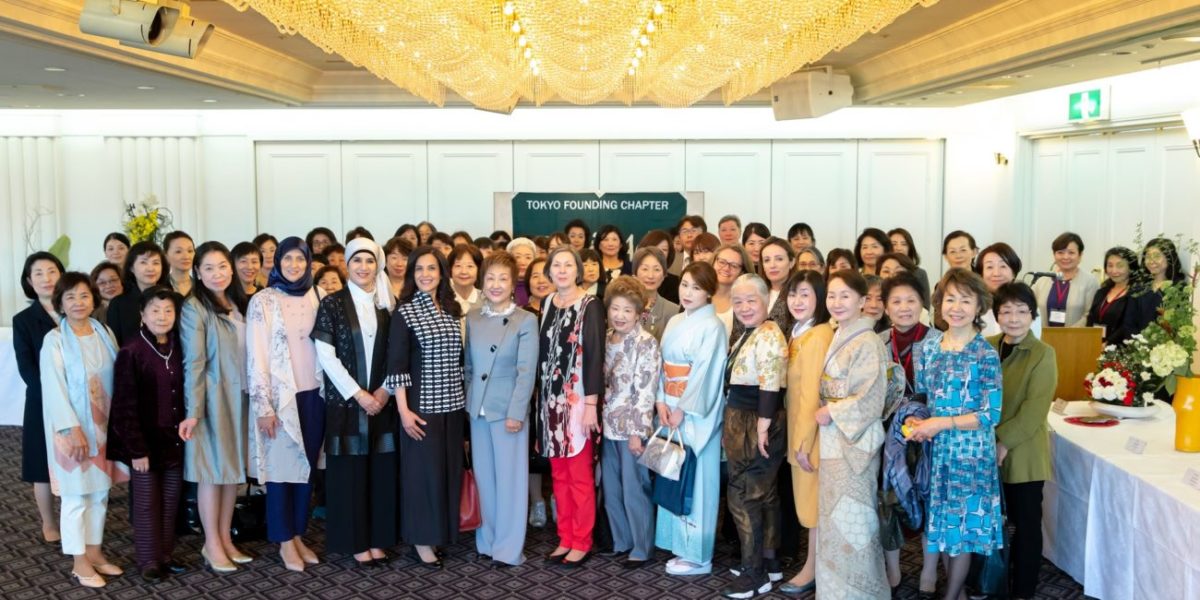 Ikebana Exhibition
The Ikebana Exhibition by TFC members was held at KKR Hotel in Tokyo on 16th April 2018.
Many TFC members participated in this Flower Exhibition.
The ribbon cutting ceremony was conducted by I.I.Headquarters
President Ms.Diana Salansky and I.I.Tokyo Founding Chapter President Ms.Misako Ishii.
The Exhibition, attended by over 300 guests including Iemoto of the Ikebana School and the wives of the ambassadors, was a great success.
Many guests could enjoy the flower workshop and the White Elephant sale and the Bake sale were also successfully sold out.
Thank you very much for your support.
会員によるいけばな展
TFC会員によるいけばな展が4月16日に、KKRホテルで開催されました。多くのTFC会員が参加し、ダイアナ・サランスキー・いけばなインターナショナル会長も出瓶しました。ダイアナ会長と石井美佐子東京支部長によりテープカットが行われ、300人以上のお客様にお越し頂き、大盛況でした。
お家元は、郁生流・いけばな白鳳会・遠州流一森会や大使館からは、クロアチア・パレスチナ・チュニジア・イエメン・カタールの大使夫人が御出瓶下さいました。いけばなワークショップも開催し、大変喜んでいただきました。
また、ホワイトエレファントセール・ベイクセールも大好評で完売致しました。ご協力ありがとうございました。