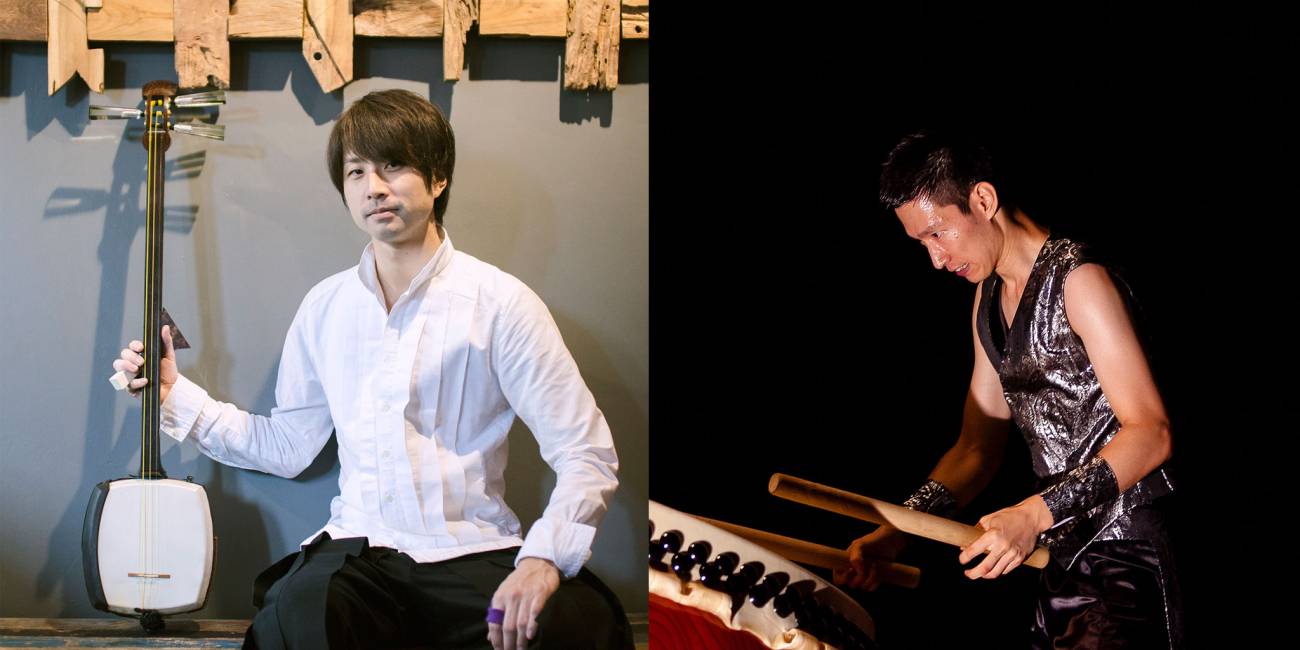 T.F.C. October.Monthly Meeting
いけばなインターナショナル東京支部10月例会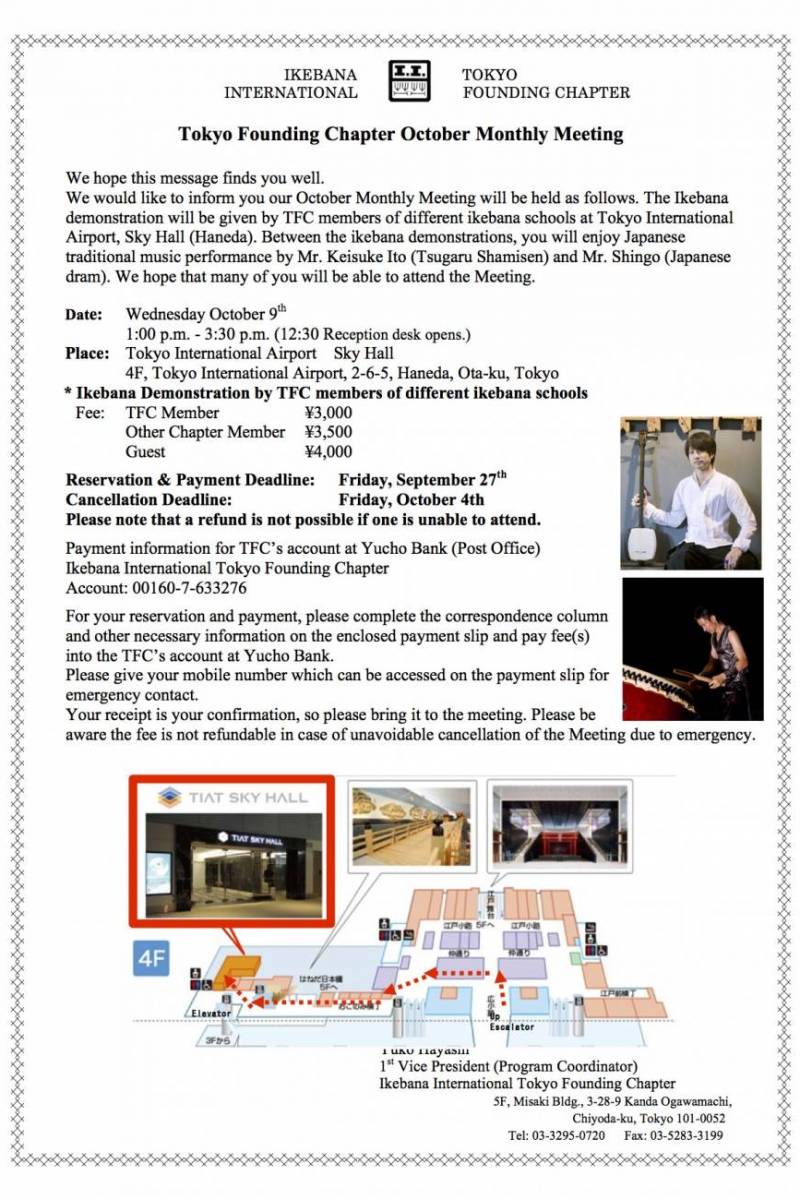 We hope this message finds you well.
We would like to inform you our October Monthly Meeting will be held as follows. The Ikebana demonstration will be given by TFC members of different ikebana schools at Tokyo International Airport, Sky Hall (Haneda). Between the ikebana demonstrations, you will enjoy Japanese traditional music performance by Mr. Keisuke Ito (Tsugaru Shamisen) and Mr. Shingo (Japanese dram). We hope that many of you will be able to attend the Meeting.
Date:
Wednesday October 9th1:00 p.m. – 3:30 p.m. (12:30 Reception desk opens.)
Place:
Tokyo International Airport  Sky Hall 4F, Tokyo International Airport, 2-6-5, Haneda, Ota-ku, Tokyo
* Ikebana Demonstration by TFC members of different ikebana schools
Fee:
TFC Member¥3,000
Other Chapter Member¥3,500
Guest¥4,000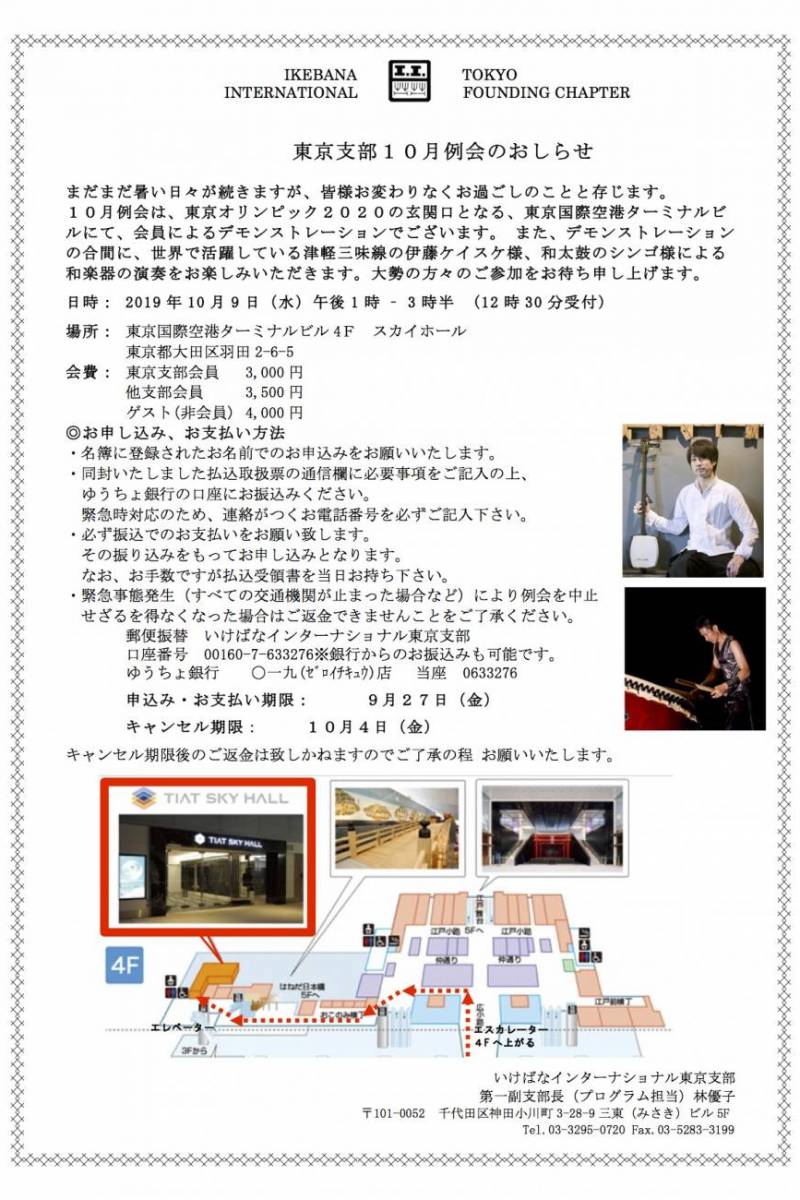 まだまだ暑い日々が続きますが、皆様お変わりなくお過ごしのことと存じます。
10月例会は、東京オリンピック2020の玄関口となる、東京国際空港ターミナルビルにて、会員によるデモンストレーションでございます。 また、デモンストレーションの合間に、世界で活躍している津軽三味線の伊藤ケイスケ様、和太鼓のシンゴ様による和楽器の演奏をお楽しみいただきます。大勢の方々のご参加をお待ち申し上げます。
日時:
2019年10月9日(水)午後1時 – 3時半 (12時30分受付)
場所:
東京国際空港ターミナルビル4Fスカイホール 東京都大田区羽田2-6-5
*会員によるデモンストレーション
会費:
東京支部会員3,000円
他支部会員3,500円
ゲスト(非会員)4,000円
【注意】TFCの会員の方は、webからのお申し込みはご遠慮下さい。
振り込みをもってお申し込み完了となります。
お手数ですが、振り込み受領書を当日お持ち下さい。