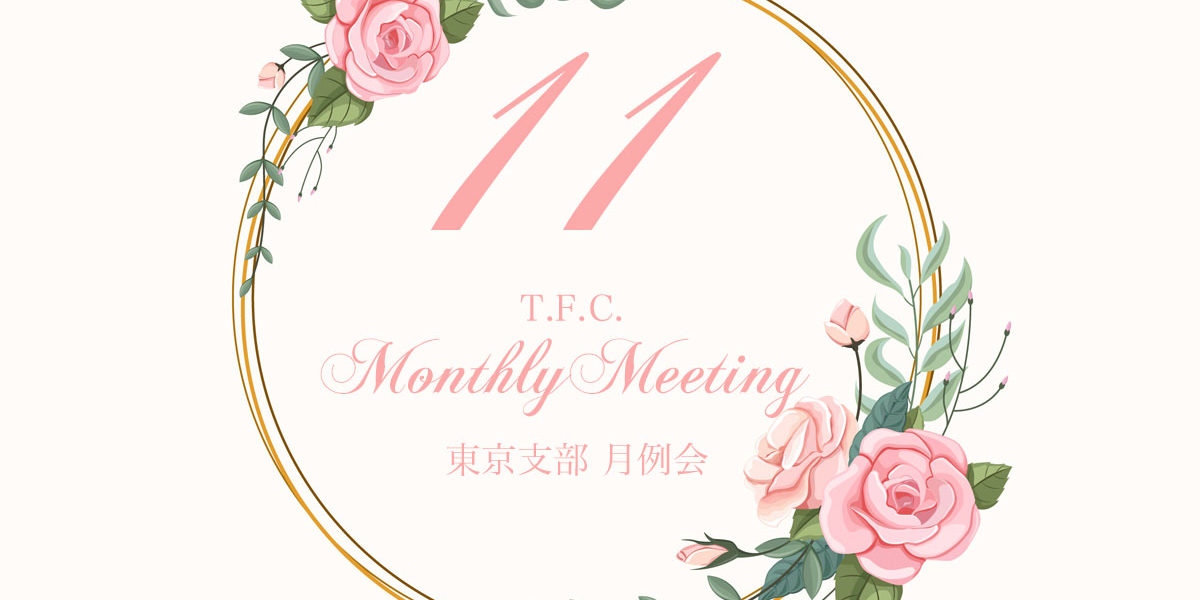 T.F.C. November Monthly Meeting
いけばなインターナショナル東京支部11月例会
Tokyo Founding Chapter November Monthly Meeting
Thanks to the spouse of the Ambassador of the Russian Federation in Japan, the Ikebana demonstration will be given by TFC members at the Embassy.
Please be sure to wear a mask at the Meeting, and also please refrain from attending the meeting if you have any symptoms such as fever, coughing, etc. or if you do not feel well.
Date:
Wednesday, November 18th
12:30 p.m.~ 14:30 p.m.
(12:00 Reception desk opens)
Place: Embassy of the Russian Federation in Japan
*Ikebana Demonstration by TFC members
Theme: Friendship through flowers
Note: We stopped accepting applications because there is no more place available.
東京支部11月例会のおしらせ
11月例会は、在日ロシア連邦共和国大使夫人のご厚意により、ロシア連邦共和国大使館にてTFCメンバーによるデモンストレーションでございます。
参加される方はマスクの着用をお願いいたします。また、当日、発熱、風邪症状のある方、お具合の悪い方はご参加を控えていただきますようお願い申し上げます。
日時:2020年11月18日(水)
午後12時30分 –14時30分
(12時受付開始)
場所:在日ロシア連邦共和国大使館
* TFC会員による いけばなデモンストレーション
テーマ  花を通じての友好
※お申し込みは、定員になりましたので、締め切らせていただきます。