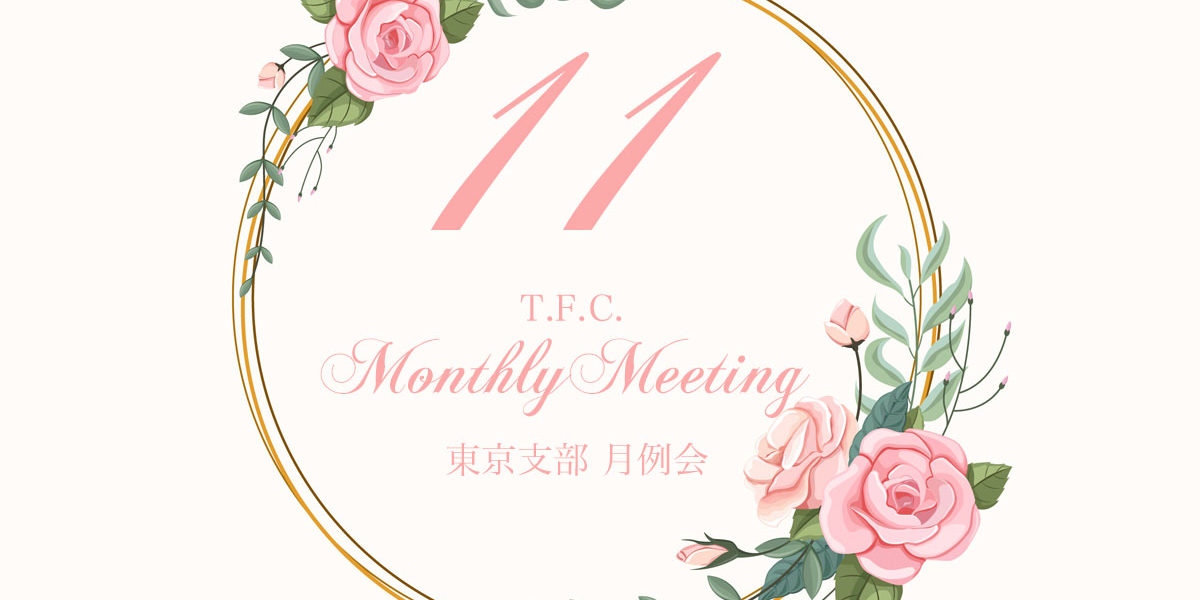 T.F.C. November Monthly Meeting
いけばなインターナショナル東京支部11月例会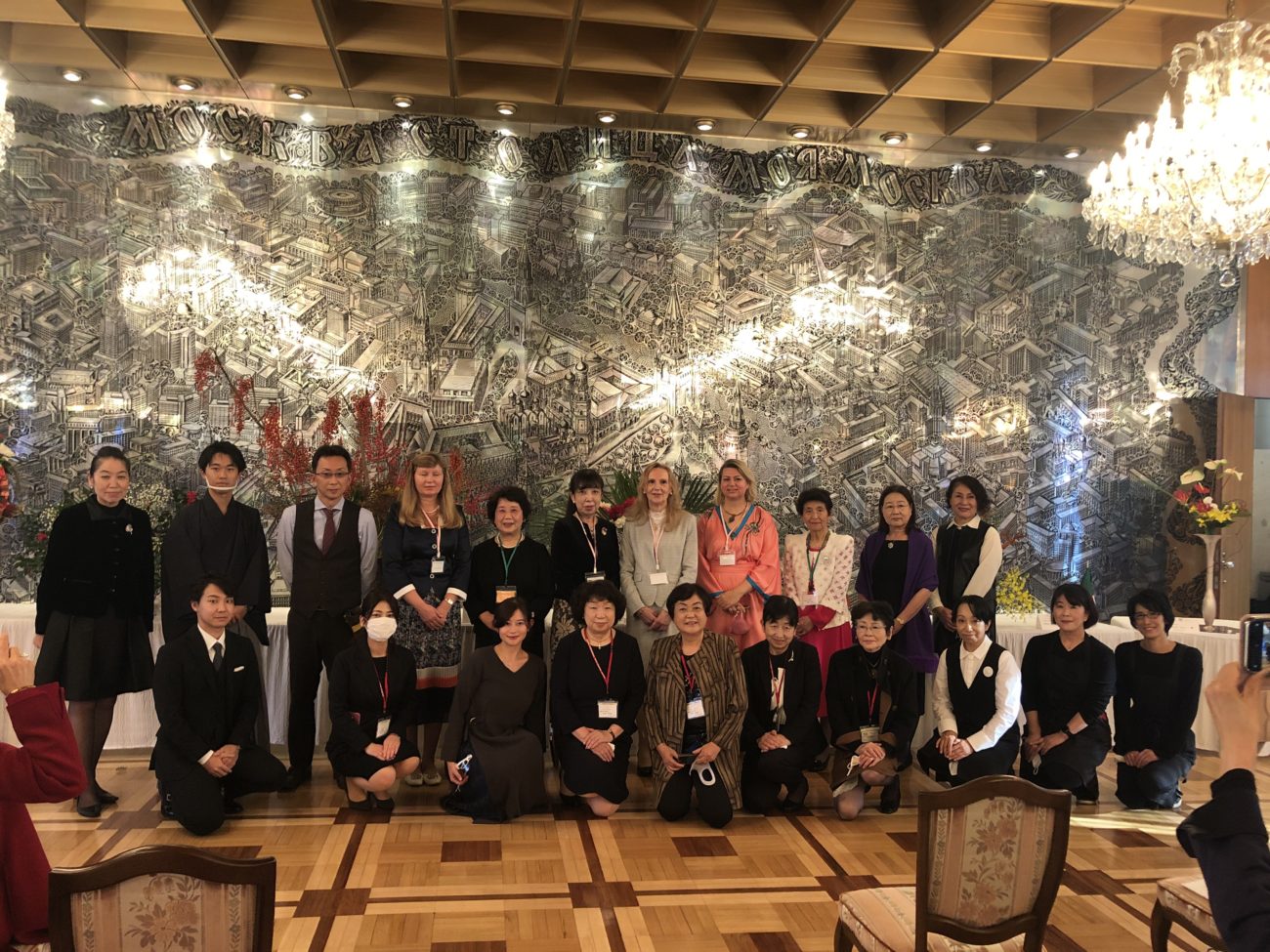 Tokyo Founding Chapter November Monthly Meeting
Date: Wednesday November 12:30 p.m.~ 14:30 p.m.
Place: Embassy of the Russian Federation in Japan
Ikebana Demonstration by TFC members
Theme: Friendship through flowers
Through the courtesy of H.E. Mr. Ambassador and the spouse of Ambassador of Russia, Ikebana International Tokyo Founding Chapter November monthly meeting was held at the embassy of the Russia Federation in Japan.
The Demonstrators are as follows:
Mme. Marina Galuzina (Embassy of Russia)
Mme. Amira Bencherif (Embassy of Algeria)
Ms. Tokue Yamaguchi (Sogetsu School)
Ms. Tamiko Tamura (Kadouiemoto Ikenobo)
Mr. Gaso Sawai (Iemoto designate of Ikusei School)
Mme. Yasuko Yanagihara Mohabbat (Embassy of Afghanistan)
Mme. Houda Elloumi (Embassy of Tunisia)
Mr. Hajime Takahashi (Sogetsu School)
Ms. Miwako Tsuchiya (Hachidai Koryu School)
Ms. Shoei Fujisawa (Iemoto of Sousho School)
We prepared the program while taking various preventive measures against new coronavirus infection carefully. The program was a great success to connect people through flowers.
東京支部11月例会
11月例会
日時:2020年11月18日(水)
午後12時30分 –14時30分
(12時受付開始)
場所:在日ロシア連邦共和国大使館
* TFC会員による いけばなデモンストレーション
テーマ  花を通じての友好
ロシア大使御夫妻のご厚意により、東京支部は、11月例会を在日ロシア連邦共和国大使館にて開催いたしました。以下の4つのグループに分かれて、デモンストレーションを行いました。
Mme. Marina Galuzina (ロシア大使夫人)
Mme. Amira Bencherif (アルジェリア大使夫人)
山口とくえ様 (草月流)
田村 民子様(華道家元池坊)
澤井雅総様 (郁生流次期家元)
Mme. Yasuko Mohabbat (アフガニスタン大使夫人)
Mme. Houda Elloumi (チュニジア大使夫人)
高橋一様 (草月流)
土屋美和子様 (八代古流)
藤澤照瑛様 (草照流家元)
この開催にあたっては、新型コロナウイルス感染防止策を徹底させました。花で皆の心をつなぐ大変貴重な例会となりました。