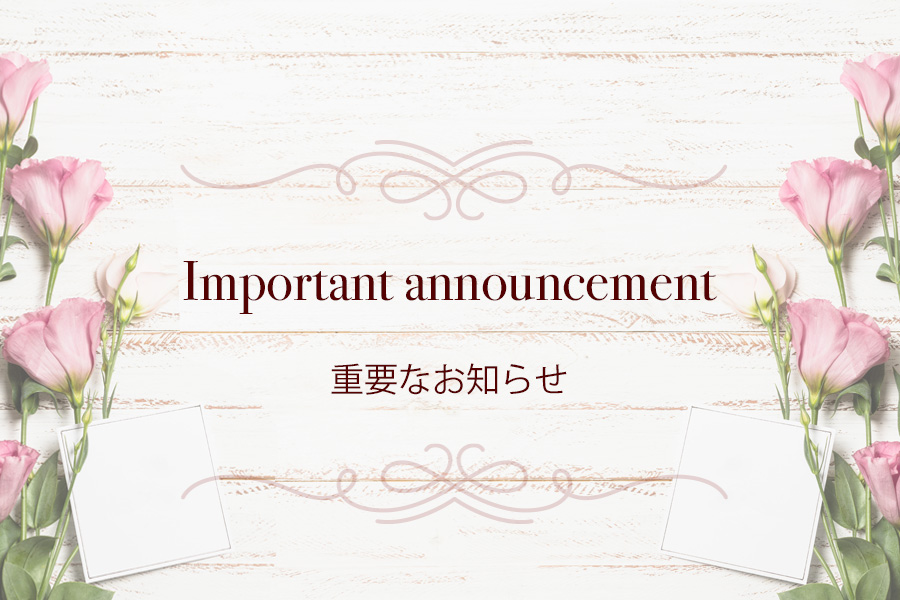 Notice of cancellation of May Monthly Meeting and June Gala Lunch on
          5月例会、6月昼食会の中止について 
Notice of cancellation of May Monthly Meeting and June Gala Lunch on
We planned to hold the May Monthly Meeting on Thursday, May 14th at International House of Japan and June Gala lunch on June 15th at Meijikinenkan. However, considering the risks to the public health due to the continuing spread of Coronavirus (COVID-19), we have now decided to cancel the May and June Meeting.
Though we planned to hold the AGM on May 14th at International House of Japan, as we would like to avoid the gathering of many people, we will cancel the meeting at International House of Japan. Instead, we will ask you to send the proxy by postal mail. In case we may close the TFC office due to the request of the Japanese Government and Tokyo Metropolitan Government, we will not be able to send the postal mail. Please check TFC's website (https://ikebanatokyo.or.jp) on a regular basis.
As unpredictable things have been happening in the spread of coronavirus infection in the world, we are struggling to cope with this situation. I pray that the safe days come back as soon as possible and we can see each other very soon.
5月例会、6月昼食会の中止について
いけばなインターナショナル東京支部(TFC)は、新型コロナウイルス感染拡大防止に関する国と東京都の対応方針に沿い、会員の皆様の健康と安全を第一に考えて、国際文化会館での5月の例会、明治記念館での6月昼食会を中止することにいたしました。
又、5月14日に予定しております年次総会に関しましても、会場で多くの方々が集まっての開催が難しい状況ですので、郵送にて皆様の委任状をいただく予定で準備を進めております。
今後、国、東京都の要請を受けましてオフィスを閉鎖する 可能性もございますので、メーリングが困難な状況も予想されます。是非、ホームページ(https://ikebanatokyo.or.jp)を定期的にチェックしていただけますようお願いいたします。
新型コロナウイルスのかつてない世界的な感染拡大の中、予測できないことが次々と起こり、その対応に苦慮する日々ですが、一日も早く安全な日々がもどり、皆様とお会いできますことを心より願っております。