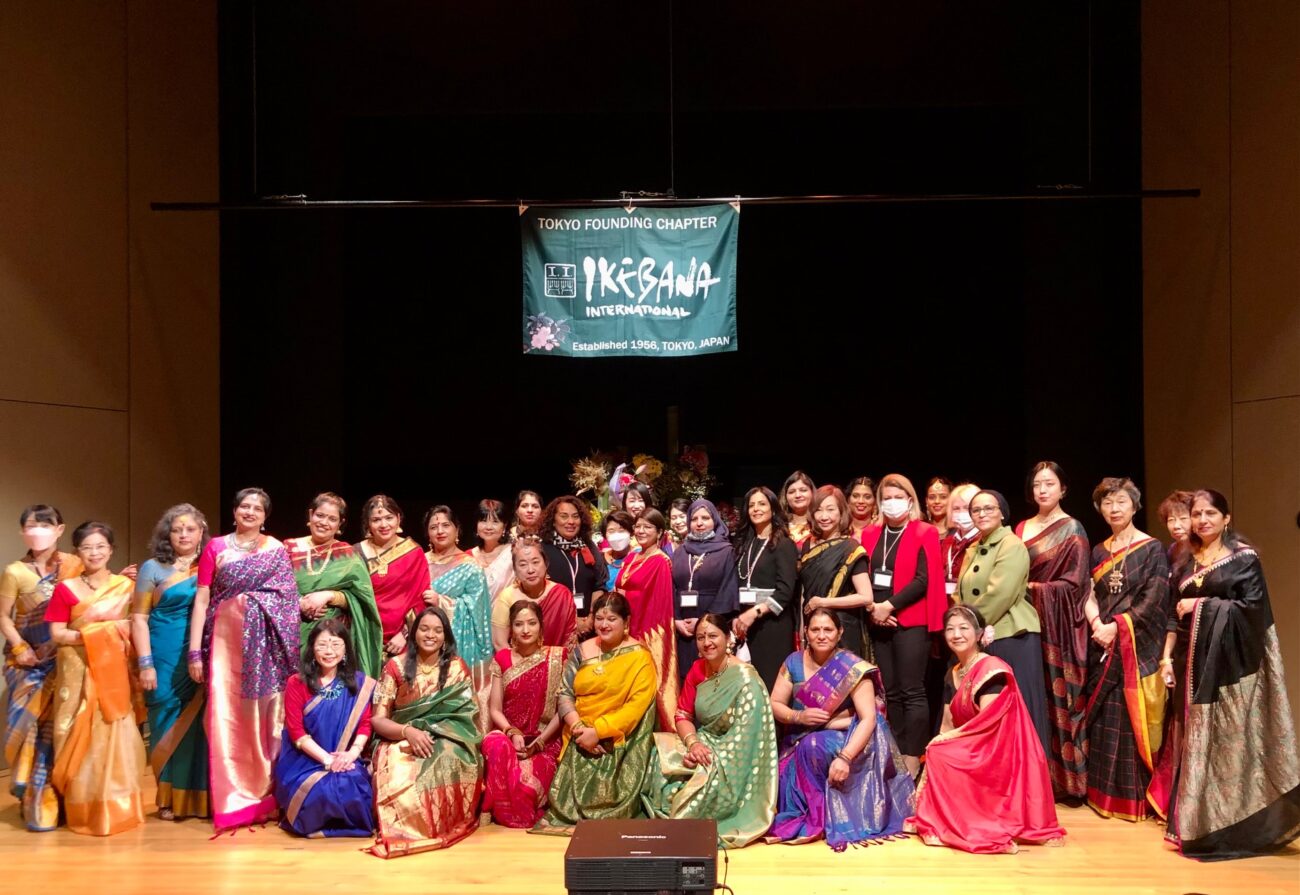 Special Program January 2022 特別プログラム 2022年1月
January Special Program
Ikebana International Tokyo Founding Chapter Special Program "The bond between India and Japan through flowers" was held at the embassy of India on Thursday, January 20th.
By the direction of Mme. Gunjan Verma, the spouse of ambassador of India, 26 sarees are shown at the fashion show with bouquets which were made by TFC members.  H.E. Ambassador of India, Mr. Sanjay Kumar Verma, Mme. Gunjan Verma, Mrs. Yuko Hayashi, the spouse of minister of foreign affairs, Junko Katano, the president of Tokyo Founding Chapter gave speeches.
We celebrated the confluence of Japanese and Indian tradition through Ikebana and Saree.
1月特別プログラム
いけばなインターナショナル東京支部の特別プログラムとして、1月20日木曜日、インド大使館において、サリーとブーケのファッションショーが開催されました。
グンジャン・ヴァルマ大使夫人の演出により、26のサリーと東京支部の有志が制作したブーケが紹介されました。サンジェイ・クマール・ヴァルマ大使閣下、グンジャン・ヴァルマ大使夫人、林裕子外務大臣夫人、支部長の片野順子が挨拶をしました。
いけばなとサリーを通して、日本とインドの伝統文化の融合を祝しました。