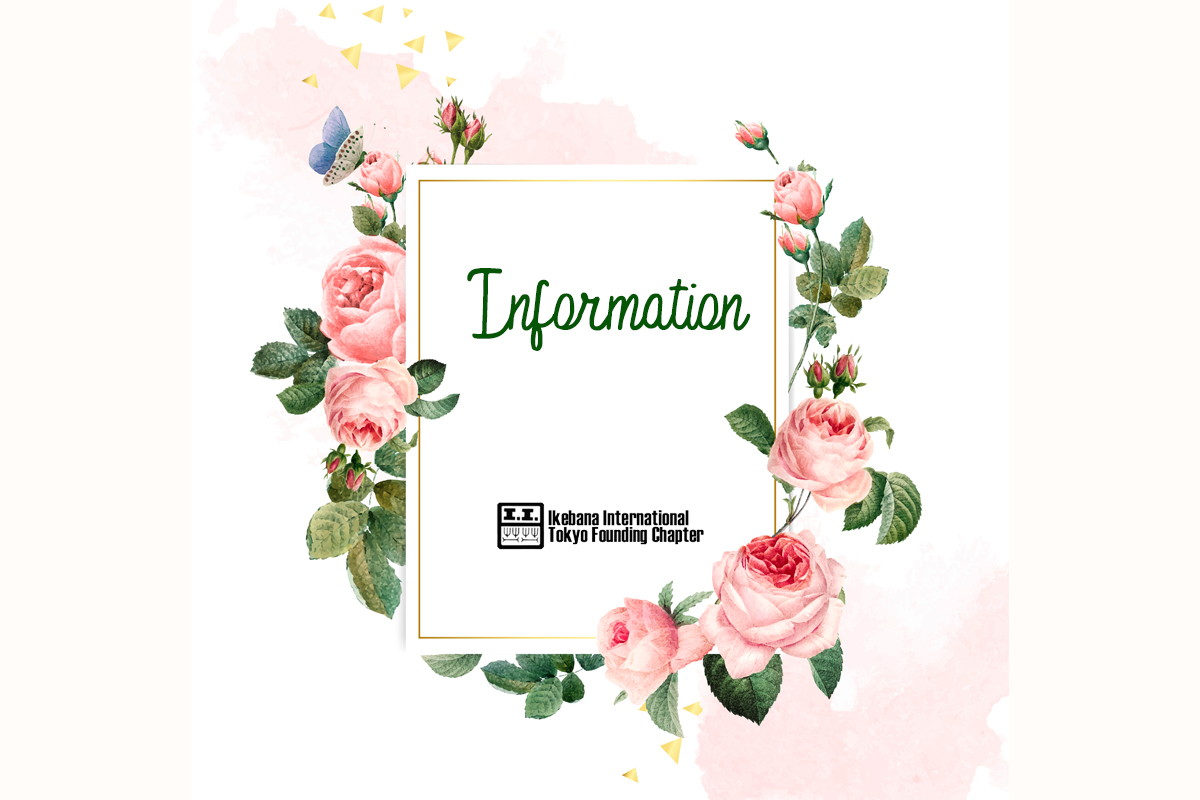 Online New Year Gathering
いけばなインターナショナル会員の皆様へ
本部主催オンライン新年の集いご案内
2021年2月5日夜8時からYouTube ライブでいけばなインターナショナル本部主催の新年の集いを開催致します。
名誉総裁のメッセージ、9流派家元のお作品及びメッセージの他、世界各支部からの活動のスライドショーなどお楽しみください。
本部ホームページからお入り頂き、
Members Only → News  →  New Year Gathering をクリック
YouTube配信は24時間の時間制限で、ライブ終了後、2月6日夜8時までお楽しみいただけます。
皆様のご参加をお待ち致しております。
Online New Year Gathering
I.I. Headquarters hosts an Online New Year Gathering from 20:00 via YouTube live on 5th February, 2021. The program includes a New Year Greetings from HIH Princess Takamado, messages from iemoto of 9 ikebana schools and their ikebana works and you can enjoy photos of chapter activities from all over the world.
Please join us. YouTube is delivered for 24 hours after the live emission.
You can enter from I.I. HQ Home Page
Login Members Only → News → New year Gathering
We are looking forward to seeing you online!