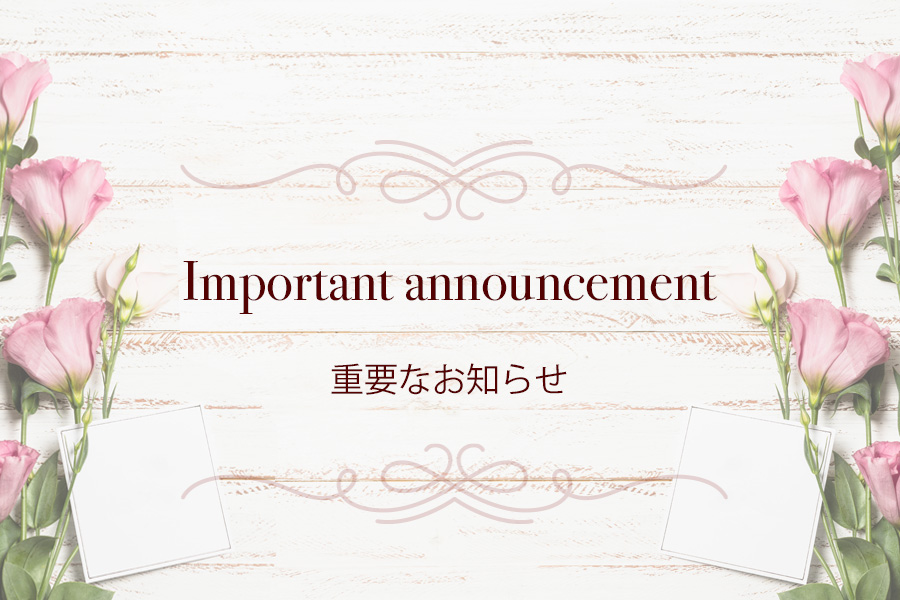 Notice of Cancellation of March 30 Members Ikebana Exhibition
いけばな展中止のお知らせ
Notice of Cancellation of March 30 Members Ikebana Exhibition
会員によるいけばな展の中止について
Notice of Cancellation of March 30 Members Ikebana Exhibition
Due to the government's request, the TFC members ikebana exhibition on Monday, March 30, at KKR Hotel Tokyo will also not be held.
At this time, we have not decided whether the members exhibition will only be postponed or whether we will cancel it entirely. We will decide about that later.
Please check this web page for the latest information.
We appreciate your understanding. We wish that health risks from the coronavirus will cease very soon.
会員によるいけばな展の中止について
3月30日月曜日、KKRホテル東京にて予定されていました、会員によるいけばな展が、新型コロナウイルス感染症の拡大を防ぐ政府基本方針を受け、参加されます皆様の健康と安全を第一と考慮して中止といたします。参加予定の皆様には、大変ご迷惑をおかけし、申し訳ございません。
延期して開催できるかどうかは、今後の状況を見て判断したいと思います。何卒皆様のご理解の程、よろしくお願いいたします。
今後の予定に関しては、ホームページに記載していきます。
一日も早いコロナウイルスによる感染拡大の終息を願っております。