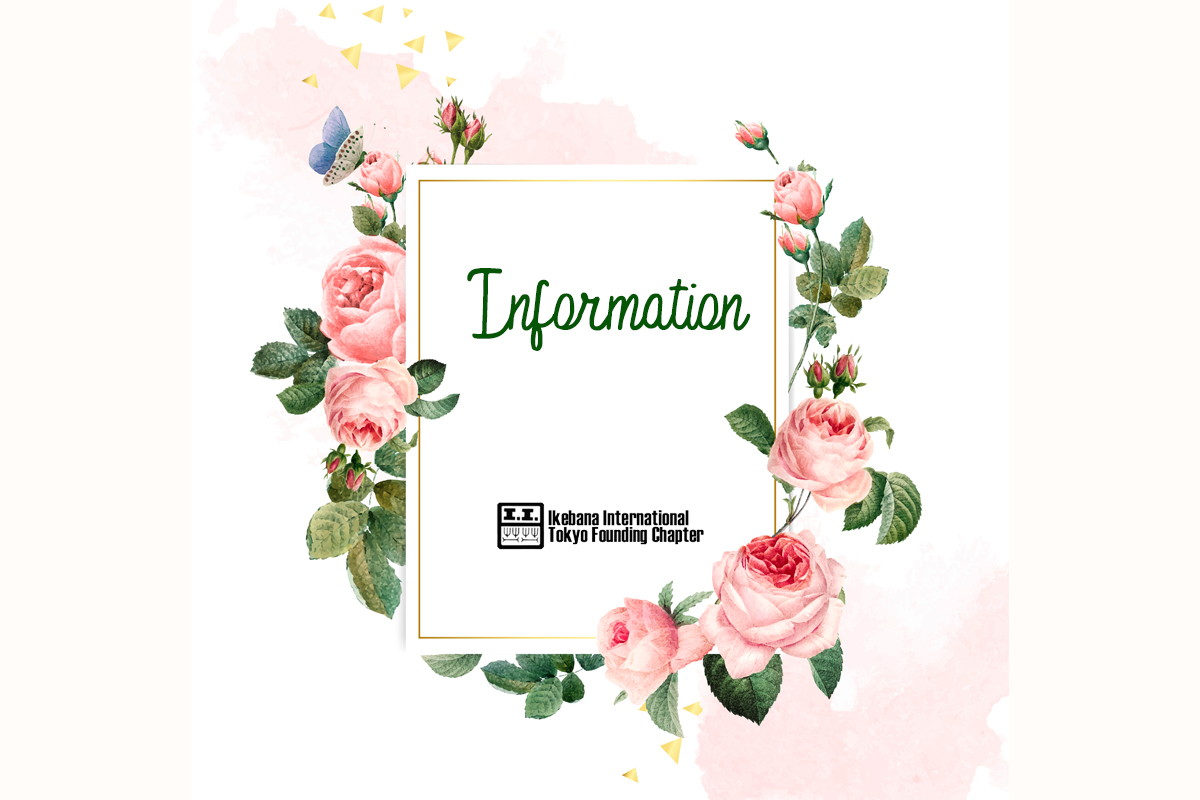 Notice to cancel TFC February Monthly Meeting and Ikebana Exhibition by TFC members in March
Notice to cancel TFC February Monthly Meeting and Ikebana Exhibition by TFC members in March
2月例会及び3月花展開催中止のお知らせ
いけばなインターナショナル東京支部(TFC)は、新型コロナウィルス感染拡大に伴い、政府より緊急事態宣言が発令されましたので、ご参加になられる方々の健康と安全を考え、2月17日(水)アンゴラ共和国大使館での2月例会及び3月30日(火)KKRホテル東京での会員による花展の開催を中止することを決定いたしました。
延期の可能性につきましては、今後の感染拡大の状況を注視しながら検討していきたいと思います。
ご理解とご協力のほど、どうぞよろしくお願い申し上げます。
くれぐれもお身体に気を付けて安全にお暮らしください。
いけばなインターナショナル東京支部
支部長 片野 順子
Ikebana International Tokyo Founding Chapter decided to cancel the February Monthly Meeting to be held on Wednesday, February 17th at Embassy of Republic of Angola and Ikebana Exhibition by TFC members on Tuesday, March 30th at KKR Hotel Tokyo in consideration of the health and safety of the participants under the current situation of the spread of the COVID 19 and the emergency state of declaration by the government.
We may consider postponing the events depending on the situation of the pandemic.
I appreciate your understanding and cooperation. Please take care and stay safe.
Junko Katano
President,
Ikebana International Tokyo Founding Chapter